ZenduCAM Z6 - Dual-Facing Dash Camera
Reduce violations and improve driver safety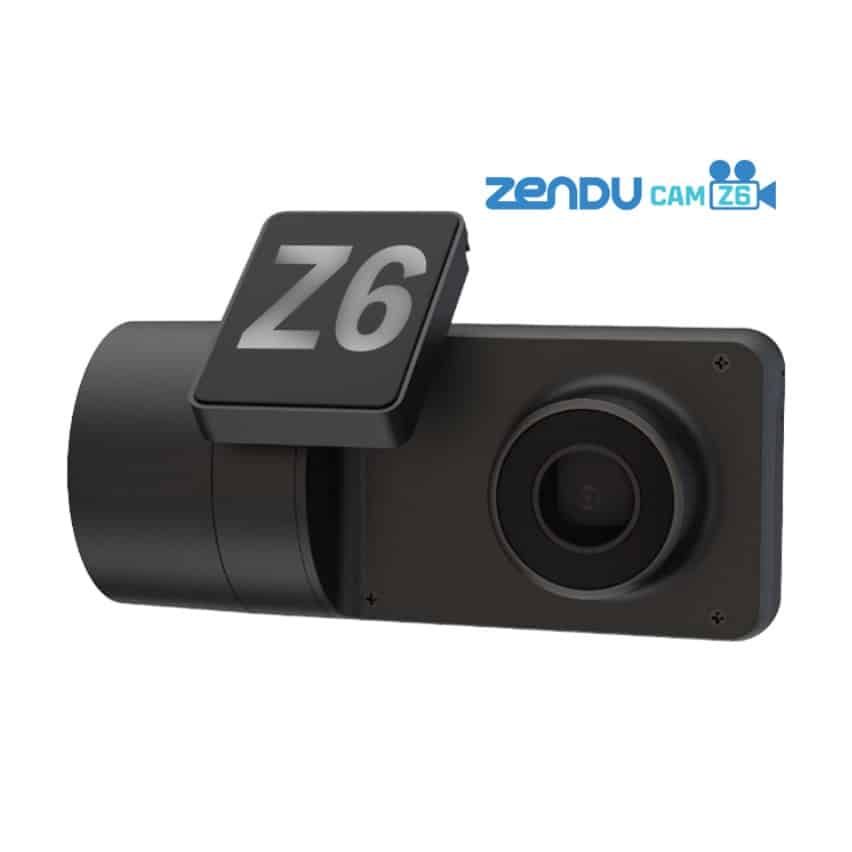 Real-time Insights Delivered with Connected Dash Camera
Cloud-connected dash cameras are revolutionizing the way organizations operate their fleets, making them sustainable, efficient and more profitable. ZenduiT's ZenduCAM Z6 Dash Camera is an innovative, dual-facing solution that leverages the power of AI and ADAS to detect and prevent critical incidents. It also provides real-time visibility and valuable insights into overall fleet performance, helping managers increase safety and cost savings
Easy Installation
A plug-and-play dash camera – no technicians required
HD Recording Support
Supports for 1080p high-definition footage
Facial AI to Detect Distractions
Advanced AI facial recognition to detect distracted or tired drivers
Real-Time Coaching
Immediately contact drivers to provide training on the road remotely
Supports Remote Retrieval and Streaming
For critical recorded events to understand liability within minutes
All in One Coaching Dashboard
Insights enabled for the Fleet Managers and Drivers
"ZenduCAM makes me feel like the drivers are sitting in the office with me. I can view new drivers anytime to make sure they are following our company's safe driving policies. I also enjoy the peace of mind of getting an email with a video recording when a driver breaks a critical alert."
Vince Perrone
V&A Transport
Best-in-class high quality dual facing camera
ZenduCAM Z6 integrates a dual-facing camera system with a powerful image processing system. The road facing camera is a 1080p HD camera with an adjustable, 140-degree wide-angle lens. The driver-facing camera is a 720p HD lens with an IR camera for night vision to detect distracted drivers, driver drowsiness, and unsafe driving behaviors
Book a Demo
Real-Time Video & Audio Capture
The Z6 streams and uploads HD footage of critical road and driver-facing incidents that aids managers in analyzing events, exonerating drivers or identifying and correcting risky driving behavior
Book a Demo
Keep Drivers Alert and Focused with Facial AI
Powered with IR and AI, the Z6 captures and analyzes crucial driver violations day or night, including drowsy driving, texting or eating while driving, or not wearing a seatbelt
Create a Report
Built-in Connectivity with Wi-Fi support
The dash camera has 3G/4G connectivity with Wi-Fi support that helps fleet managers monitor and track their fleet in real-time. The Z6 has built-in GPS and G-Sensor technology that automatically records critical events, enabling fleet managers to make informed decisions
Request Pricing
Immediate In-Cabin Coaching
The built-in screen and speaker enable real-time coaching. The built-in SOS button alerts the fleet manager while simultaneously saving the recorded video in the event of an accident.
Book a Demo
Automated workflows and streamline compliance with ZenduCAM
ZenduiT's revolutionary ZenduCAM Platform remotely connects you with your dash to easily view road and driver-facing footage in real-time through the ZenduCAM secure dashboard using either the desktop or mobile application. By utilizing predefined rules ZenduCAM trigger and analyze critical events. ZenduCAM rewind feature to investigate previous incidents or search for a specific event
Book a Demo
Technical Features
Front and driver facing cameras
1080P front HD camera with adjustable viewing angle
Additional cameras ability to connect up to 4 additional cameras
720P HD driver facing camera with integrated IR and adjustable viewing angle
Anti – Tampering SD card and SIM card
Support for up to 128 GB (SD Card not included) SD Card
FAQ
What is a Front and Rear Dash Cam / Dual Facing Dash Cam?
A dual-facing dash cam (also commonly referred to as a front and rear-facing dash cam or front and rear dash cam) has one lens that faces the road, and a second lens positioned in-cab (facing the driver) in a single camera module. Attached to the vehicle's windshield or rear-view mirror, the camera simultaneously records events both behind the wheel and on the road, offering twice the efficiency – and twice the safety – of a singular lens.
Having the ability to view what's on the road, as well as who is behind the wheel, helps protect your drivers, your assets, and your business from risk and liability, from the most common to the unexpected
When does the dashcam start recording?
The fleet tracking dashcam starts recording as soon as the ignition is turned on. Even if the vehicle is stationary, Z6 has in-built battery backup which helps fleet managers to record video footage even if the vehicle is stationary or switched off
What events are captured?
This dash cam captures the events and risks that you consider important, including harsh braking, distracted or drowsy driving, speeding, and so on
Can videos be live streamed?
The ZenduCAM Z6 Dash Cam provides live video streaming capabilities, giving you real-time visibility into your fleet, drivers, and assets
Can the dash cam record audio?
Yes, however this feature can be turned off based on your preference
Is it possible to record at night or in lowlight?
Yes, The driver-facing cameras are a 720p HD lens with an IR camera for night vision. The road-facing lens uses natural ambient light and leverages any artificial light from its surroundings
How is the dash cam installed?
The ZendCAM Z6 can be installed on your windshield in seconds. If you're unsure about installing it yourself, we can help!
Documentation